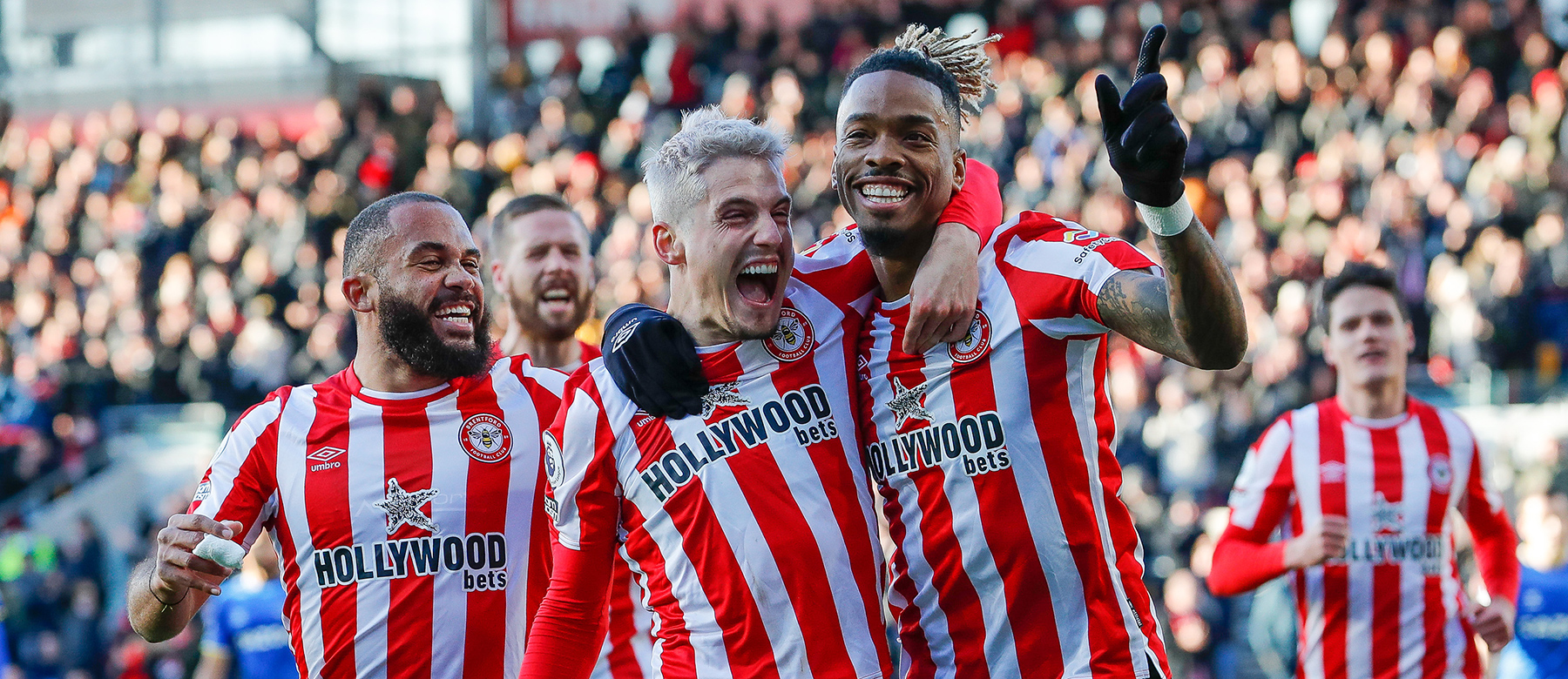 Welcome to our consultation on proposals for an improved Performance Centre and Academy at 100 Jersey Road.
Many thanks to everyone who engaged with us at our consultation events just before Christmas. Your feedback is invaluable and will be used to help shape the future of our Performance Centre at 100 Jersey Road.
We are still going through your feedback and working on the plans for a first-class training facility to help us to attract and retain the very best players we can, consolidate our Premier League place and help us to achieve our long-term goals – including European football.
Brentford Football Club have been at Jersey Road for 16 years – this is our home. We want to stay here, building a permanent facility which is fit for a Premier League club and genuinely serves our community. The plans we shared with you before Christmas showed what Jersey Road could look like in the future, including state-of-the-art training facilities, a Category 1 Academy and new covered pitch. We are still looking to deliver these proposals in the future.
However, our plans have changed slightly since we last engaged with you. Whilst our long-term proposals are the same, we will be pursuing permission first for a temporary facility which can serve the Club for up to five years whilst we work on our longer-term plans.
As we developed our plans for the new performance centre, it became clear that we would need to deliver a temporary set of buildings and facilities for the first team and B team to use whilst the permanent centre was built. Construction of a permanent facility will take up to two and a half years and, as such, we will need somewhere for players to train once the site is cleared and construction has begun.
By getting permission for the temporary facilities first, and delivering them this year, we can save ourselves time later and take advantage of breaks in next season's play to construct the facility whilst players are not needed on site. It also means that players can benefit from better facilities sooner.
Planning application validated
The planning application for a temporary performance centre at 100 Jersey Road for Brentford Football Club has now been submitted and validated by Hounslow Council on the Council's planning portal.
The reference number for the planning application is P/2022/1518. Should you want to revisit the details of our proposals and provide the Council with any comments you may have, simply include the reference number where it states 'System Reference' on the search function of the planning portal.
On this website you can:
■ Take a look at the information provided which outlines our vision for the Performance Centre and Academy
■ Download the consultation materials by clicking here
■ Find out about the public consultation events
■ Let us know your feedback
Public Consultation:
We held public exhibition events at the training ground on the Tuesday 7 and Wednesday 8 December for local people and stakeholders to view the plans, meet the project team and provide their feedback.
We would still welcome any questions or comments you may have on the plans so please don't hesitate to get in touch.


Images of the site as it is now.
About the Site
Brentford Football Club has operated its training ground at Jersey Road for 16 years. The site is a short distance North of Great West Road (A4) to the West of Osterley Park.
The training facilities comprise five outdoor pitches, the original sports club pavilion and a series of single storey prefabricated buildings some of which are in poor repair. The car park accommodates 70 cars and there is an area for parking overspill for visitors.
Why we are bringing forward these proposals
The Club already has a planning consent to make a range of improvements to the training ground facilities. However, these proposals were based on BFC being a Championship football club. Our recent promotion to the Premier League has led us to look again at these proposals and bring forward new plans which meet Premier League requirements and will support us to achieve our current and future ambitions as a Club.
Our Team
We have compiled an expert team to deliver the proposals and ensure it is the best it can be for our players, staff, visitors and the wider community.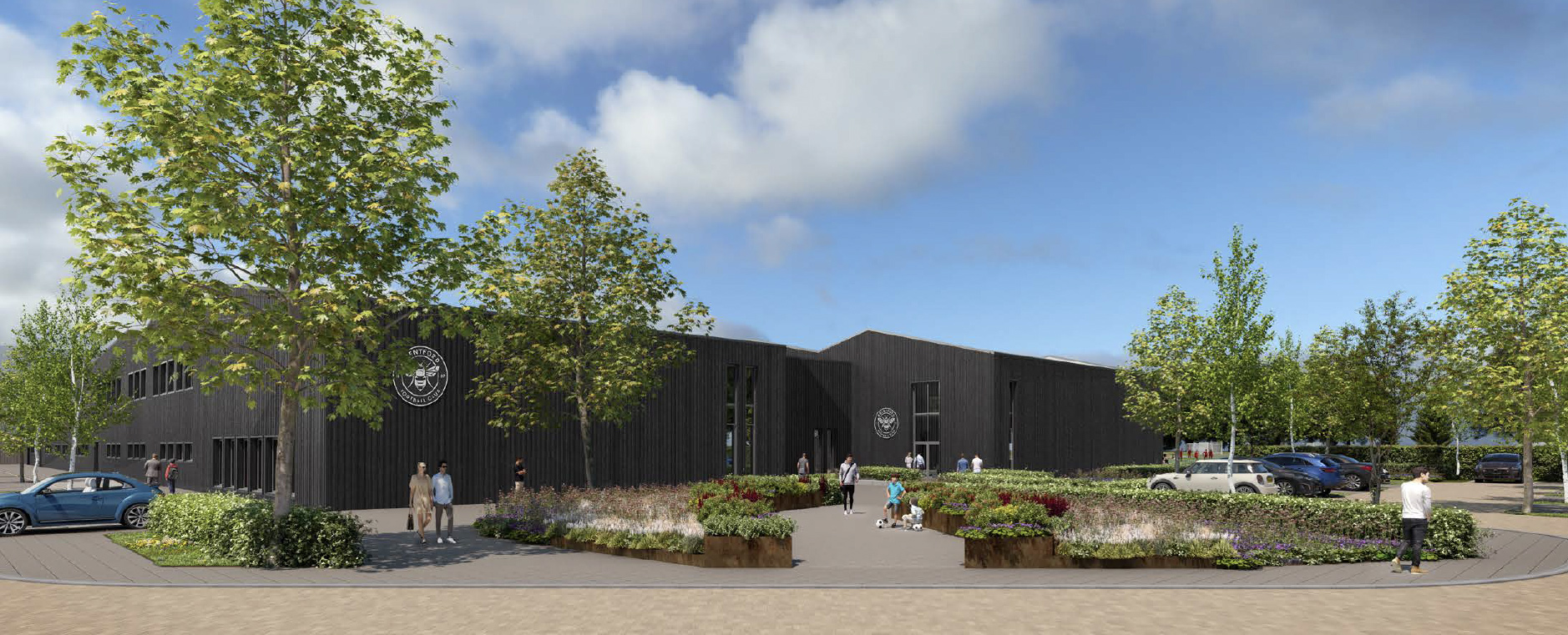 The Proposals
Having achieved promotion to the Premier League in May 2021 we want to ensure that we can consolidate our Premier League place as well as support the longer-term success of the Club, including aiming for European football.
The proposals will ensure we create the best possible facility for our players, to help us meet our ambitions now and in the future. We also want this to be an asset for the community, providing real benefit to local people. We are proud residents of Brentford and the wider area; this is our home.
1. Be a good neighbour with low local impact through the careful management of traffic, noise and pollution.
2. Deliver the first Zero Carbon Premier League training ground – ensuring we are sustainable and environmentally friendly in the long-term.
3. Bring the football club together in an inclusive and diverse environment. This includes a new football academy and a programme of community involvement.
4. Provide excellent training facilities that support the nurturing of player talent, performance, recovery, treatment, and rehabilitation. We want this to be a personalised, player-centric environment suitable for a strategic, coach-led training programme.
5. Attract, recruit and develop the best football players. This includes an aspiration for nurturing and developing young talent through our academy and by ensuring youth players have access to the elite teams.
6. Be designed to promote an open and transparent way of working.
7. Be a secure, safe and accessible environment which allows the Club to engage with the local community.
Get Involved
Please provide your feedback and tell us what you think of our proposals:
You can also provide your feedback by: